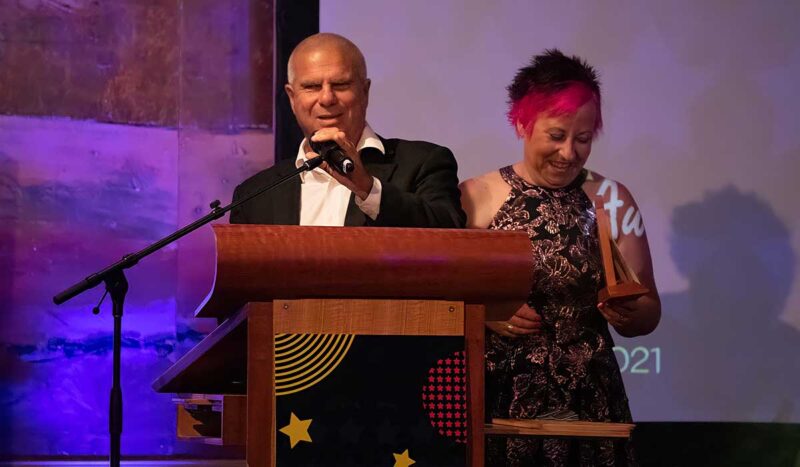 We're very excited to share that our client Greg Mallett, was voted 'Outstanding Volunteer of the Year' at the recent inaugural Tasmanian Disability Festival Awards!
The awards are part of the Tasmanian Disability Festival, which celebrates organisations and individuals who provide outstanding support to people with disabilities.
Greg was an experienced carpenter before losing his sight ten years ago, and among other things, is now one of the volunteer supervisors at the Rocherlea Men's and Community Shed – a safe and inclusive space that teaches people about the basics of woodwork and design.
The group have put its skills to the test for a number of organisations, including Guide Dogs Tasmania, the Australian Tourism Awards, and even designed and made the trophies for the Tasmanian Disability Festival Awards!
Congratulations Greg!