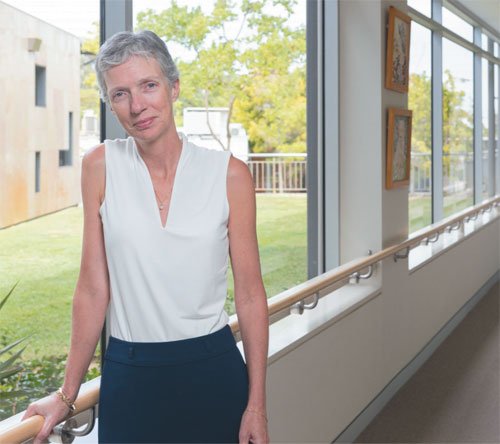 VisAbility and Blind Citizens Australia (BCA) have recently strengthened their bond by signing a three year partnership agreement.
The agreement formalises the relationship between the two organisations. This has been in development for a number of years in both Western Australia and Tasmania.
Working together
It includes commitments to collaborate on mutually beneficial projects through the sharing of each organisation's events and initiatives with clients and members. This will ensure that people who are blind or vision impaired have a voice in the development and delivery of programs and services.
Elizabeth Barnes, VisAbility CEO, says this partnership with BCA will allow us to have broader input from those who matter most.
"VisAbility commits to ongoing collaboration with people with low vision, so we can provide relevant services and greater advocacy support."
Together, our combined knowledge and resources will ensure we can develop and promote initiatives and programs which make a profound difference to people's lives.

Elizabeth Barnes CEO VisAbility
Commitment focused
Blind Citizens Australia CEO Emma Bennison says the partnership with VisAbility continues her organisation's dedication to building genuine connections with blindness service providers.
"BCA is strengthening and building sustainable and mutually respectful relationships with blindness service providers across the country."
"VisAbility shares our commitment to the delivery of high-quality, accessible services which meet the needs of our community. The organisation values our unique perspective as the national representative organisation of Australians who are blind or vision impaired."
"VisAbility and BCA work well together. This includes during BCA's National Convention which was held in Tasmania for the first time last year."
BCA Connect 2020
This year Blind Citizens Australia hosted the convention online BCA Connect 2020 in October. This provided an opportunity for members from all over the country to attend, socialise and reconnect.
VisAbility client and BCA member Vanessa Ransley felt it was a great opportunity to catch up and discuss the current issues including ABC and SBS audio descriptions.
The online experience and another zoom meeting is the new norm. Zoom is great as it is totally accessible. There was 250 people online for the event, which was a huge attendance that you wouldn't get face to face.

Vanessa Ransley BCA member
Contact our friendly team today for more information on our events and programs.